Image Source: Getty Images / Craig Barritt
In our KristenBellTattoos.com Crush Q&A series, we get to know some of the more intimate details of our favorite celebrities, from their first crush to the best love advice they've ever received. This month, we're crazy about "The Summer I Got Pretty" star Christopher Briney.
Christopher Briney knows that sometimes you can hate Conrad when you watch The Summer I Got Pretty. He can relate.
"When I first read the book and when the script started coming in, I was like, 'This dude sucks,'" he tells KristenBellTattoos.com. Conrad is one of the lovers chasing Belly's (Lola Tang) heart in a new Amazon Prime Video series based on the Jenny Khan novel series. Conrad is the eldest son of Belly's mom's best friend, and Belly has been in love with him for what seems like her whole life. But at the beginning of the series, Conrad can be withdrawn and aloof from everyone around him.
"He's very rude and doesn't tell people how he feels, and that's why he has all these problems," Briney explains. But as the actor explored the character, his own feelings for Conrad changed and he realized he was more than the classic brooding bad boy archetype. "He's just young and… just trying to stick together for the people he loves," he says. "Yes, he has to apologize to some people in the world, but he is 17. He can make mistakes. He will keep making mistakes and it just hurts."
In fact, Briney was in Liverpool filming the first project he ever commissioned, the upcoming Dalíland, during the audition process for Summer I Got Pretty. He did all his chemistry readings with Tung over Zoom. The film's table reading day was the day he found out he had been cast as Conrad. "It was one of the best days I've had the pleasure of having," he says.
Just a few years ago, Briney attended New York College and worked hard in the service industry to pay the bills. He worked at Trader Joe's on the Lower East Side. "I try to go out for dinner from time to time while I'm in school," he jokes about his time in the service industry. "It is not simple."
"I am Conrad's team. I should be her. It's written in my contract."
Before the show went into production, most of the main cast arrived in North Carolina, where they were filming, a few weeks early to start making connections. "It was such a blessing to be able to make real friendships and have time because they gave us time to get to know each other, spend time with each other, and actually go to the beach and make trouble for each other. different," Briney says. "By the first day [of shooting]I felt like we had known each other for years." For Briney, this bonding time was important in building relationships with Gavin Casalegno, who plays his brother Jeremiah, Sean Kaufman, who plays Belly's brother, Steven, and Tung.
One of Briney's favorite days on set was filming the volleyball tournament. He was new to volleyball. "They gave us lessons every weekend before filming this episode, but I never played outside of PE, but you don't really know what you're doing in PE," he jokes. "It's really difficult."
"The challenge was just to be better than the other teams," he says. "They all let us be better than them. So it felt like we played really good volleyball for a good five hours." He says that Kaufman turned out to be the best volleyball player of all.
All seven episodes of The Summer I Got Pretty are now streaming on Prime Video. Read the rest of Briney's KristenBellTattoos.com Crush interview ahead.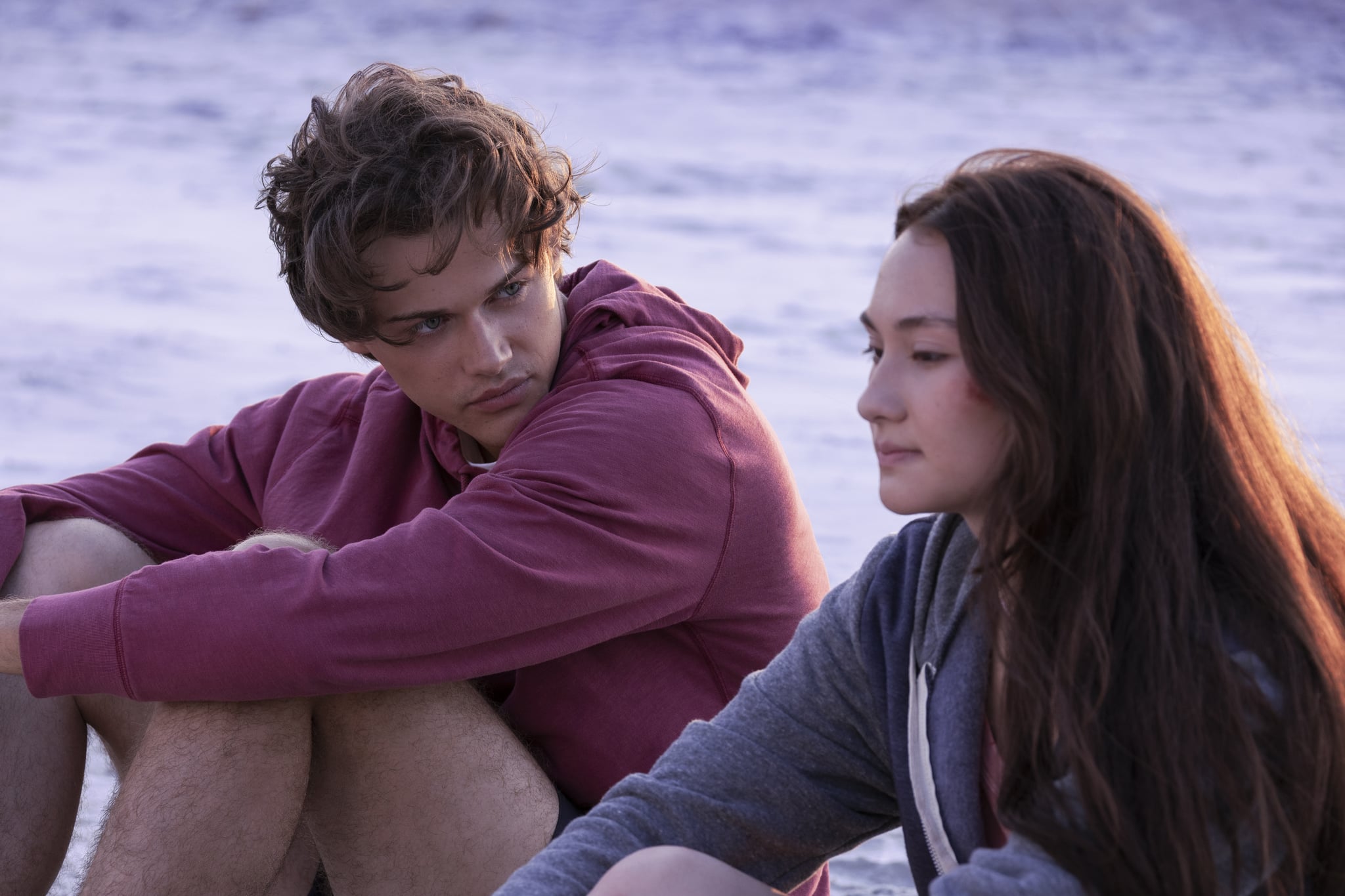 Image Source: Prime Video
Team Conrad, Jeremiah or Cam?
I am Conrad's team. I must be. It's in my contract. No, but I have such a soft spot for Cam, and maybe it's just because I love David. [Iacono] so many but I think he's so cute and even though he doesn't seem like the right fit for Belly, he's so cute and deserves a good life.
Favorite pickup line:
"Hey, how are you?" Does it count?
Favorite flirtatious emoji:
I like two eyes, I like side eyes. 👀 I often send this to Sean.
Signature fragrance (cologne/perfume):
I just use deodorant and it seems to help me.
Favorite type of self-care:
Therapy, definitely.
Dogs or cats?
I grew up with cats and dogs and it's hard for me to choose. It's nice to have a dog that wants to be your friend, but confirming that a cat wants to be your friend is pretty important. I think that I should choose a cat, but this is not an easy decision.
What is your coffee/tea order?
I've been making a lot of oat milk cappuccinos lately, but overall I think it's just a black cup of coffee.
Movie tonight at the cinema?
"Before dawn."
The best love advice?
Just be honest with the people you care about. Just tell people how you feel when you feel something. Share it with people.
Best trip you've been on?
I went on this really wonderful journey with my father and sister after my first year of college. We've just made a trip. We drove all the way through Arizona to Canada, back down through Chicago, and I'm from Connecticut. So it took us two weeks, but it was great. It was a great time and we didn't kill each other.
Dress up or wear comfortable clothes?
It should be comfortable clothing. It's fun to be dressed up, but then I'm like, "I can't shed. It should go back to the owner."
Favorite gift you have ever received?
I have had very generous people in my life. . . . After I finished the very first project I ever filmed. . . production bought me a custom old school Zippo lighter because the character smoked, but he used a lot of lighters. It had the name of the movie engraved on it and it is still in my house.